After a successful launch and book signing at the weekend of the new "Match of my life-Derby County" hard backed book, we give all our readers the chance to win a copy absolutely free.
If you have been reading our reports on the book you will know that 14 ex-Rams from the 1940's to the present day have given their accounts of a game that stands out in their memories.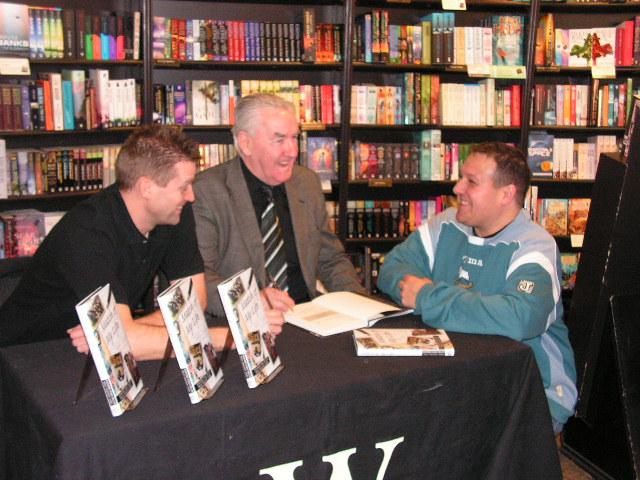 Signing of the book last Saturday by Dave Mackay and Phil Gee
The book is different from the usual football publication because it gives the players prospective and you can actually read what they were thinking then and now.
We have a copy of the book signed by Rams legends Dave Mackay and Phil Gee to give away, all you have to do is tell us in what season did Dave Mackay manage the Rams to the Old First Division Title?
Send your answer, plus your name and address to us here at Derby County Mad by clicking on the mail box (right). All entries to be in by 4.00pm Friday 18
th
January 2008. First correct answer pulled out of the bag will receive the prize.
Our thanks go to Know the Score books ltd and Nick Johnson, editor, for the supply of the book .
If you are unsuccessful in winning the book, a copy can be bought for £16.99 from the Know the score books-match of my life website. Please click on the highlighted link to be taken there. Alternatively if you live in the Derby area please go to Waterstone's books, St Peters street Derby...