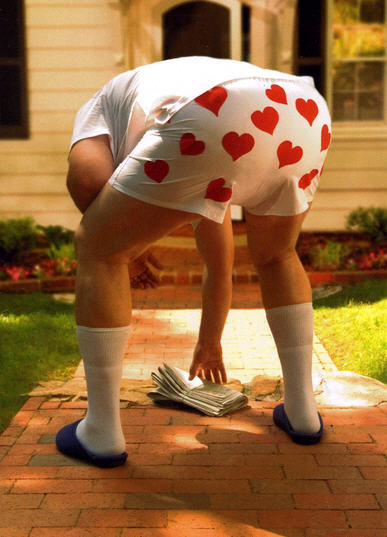 Is this the sort of underwear you religiously wear every Rams game? if so we want you to share your rituals. Just click on the photograph to be taken to the ritual website. You could win a share of £100,000 for Derby County's community initiatives and may win you a season ticket!
Do you follow a lucky matchday ritual and if so would you be willing to share it with Derby County mad in order to win a share of £100,000 for the clubs community initiative.
What do I get out of this!, I hear you say, well there are season tickets up for grabs just for sharing your matchday rituals.
What will you be doing before tomorrow nights most vital FA Cup game against Notts Forest? Do you wear lucky pants, socks, have the same number of pints before the game. The people at
www.matchdayrituals.co.uk
are waiting.
You could be chosen as Fan of the Week, or make Derby County the Club of the month.
The promotion is sponsored by Nicotinell and if you want to give up smoking there is more information on the site. We here at Derby County Mad will be running this promotion until March 11th, which is national No-Smoking day.
This promotion will also be on the Derby County Mad messageboard and we hope you will join in with the effort and make the matchday ritual thread one of the longest on the boards...