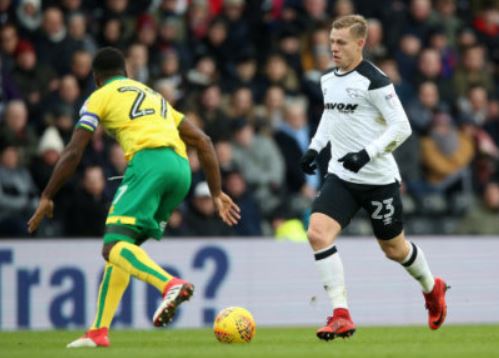 After Saturday's draw with Norwich there has been a triple injury scare this morning.
George Thorne, Curtis Davies and Matej Vydra all reported injuries which may make them doubtful for tomorrow nights clash with Sheffield Wednesday.
Thorne, who looked a little tired and off form during the match at the weekend has reported a back injury, which may just be part of the re-introduction to the bruising schedual that is the Championship but he will be looked at and possibly rested for tomorrows game.
Curtis Davies has a hip problem this may just be a strain but it was painful for him during Saturday's 1-1 draw.
Possibly the most worrying injury report comes from leading scorer Matej Vydra. He has reported a groin injury, again possibly a strain but he will be assessed and treated if necessary but manager Rowett is confident he will be available for tomorow game.
The news comes as a secondary setback after losing second place in the Championship following Aston Villa's win over Birmingham City on Sunday.
Derby will be looking to hit back and re-take second position as they travel to Hillsbrough to face Sheffield Wednesday.