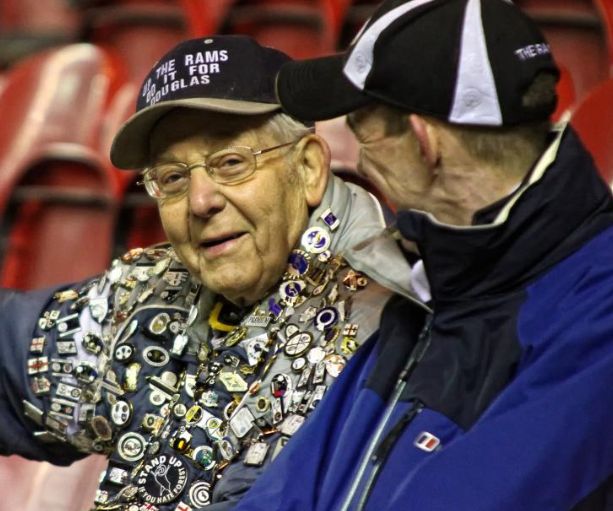 Derby County legend Douglas Else A.K.A. Badge man continues to have triutes paid to him from Rams fans around the World after his sad death on Friday. Fans from as far as Norway and Malaysia are among just a few of the Derby County fans who knew of and sent sympathetic messages on Facebook and twitter after his passing.
Douglas had supported the Rams for over 80 years and toured the County with son Steve watching his beloved Derby County. His death has left Steve devistated but he is taking comfort from the fact that so many Rams fans have paid tribute to him and his collection of over 800 badges that adourned his coat. He certainly stood out on match days and posed for photographs with many of the Rams faithful.
Fans are being asked to wear their badges and attend tomorrow nights game as a tribute to Doug'. Derby County are also said to be marking his passing with their own tribute at tomorrow nights game...