Well it's a brand new year and, already, just 16 days in, a lot has been happening at Derby County.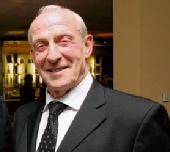 The year started with good news. Long serving Gordon Guthrie was recognised with an MBE in the Queen's New Years Honours List. Mr Guthrie's time at Derby County has spanned six decades, starting out as a young player who unfortunately never made the first team after his playing career was cut short by injury. He moved into physiotherapy after that and the rest is legend.
The first game of 2010 saw Derby County travel to Millwall in the 3rd Round of the F.A. Cup. The Rams fought hard but fell a goal behind in the second-half only for Kris Commons, making his first start in 12 games due to injury, to score an equaliser and secure a replay at Pride Park Stadium.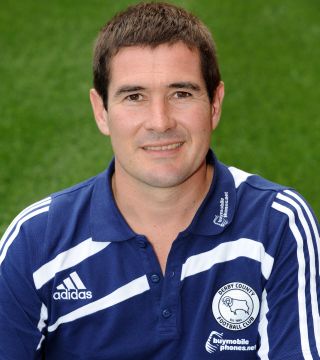 With the Rams 18th in the Coca-Cola Championship, both President & Chief Executive Tom Glick, and manager Nigel Clough, delivered the same message to Rams fans: "responsible governance, stability, the club is in a healthy, strong position and we will build future success slowly, properly and consistently. With two or three additions, if everybody's fit, we're good enough for the top half of the table, but we'll need to wheel and deal to get those additions in."
After two disappointing home defeats to Doncaster Rovers and Blackpool, a crowd of 28,106 turned up on a freezing Saturday afternoon with all Rams fans expecting Derby County to end that run of defeats against a Scunthorpe United team who were below us in league. What followed beggared belief as the Iron won comfortably scoring all five goals in a 4-1 victory and the team was booed off at half-time (0-2) and full-time (1-4). A lot of people had worked extremely hard to clear the snow around Pride Park Stadium and ensure the game went ahead, unfortunately the players didn't appear to work anywhere near as hard over 90 minutes.

Almost immediately after the game, BBC Radio Derby's Colin Gibson got out his big wooden spoon and stirred up a hornet's nest by announcing: "I've heard rumours that some of the players don't think that the backroom staff are up to the job."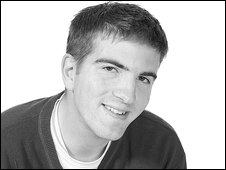 Club captain Robbie Savage took exception to Mr Gibson's comments on the radio and had a right go at him on Monday night's radio phone-in. The skipper tried, unsuccessfully, to get Mr Gibson to disclose his source and then accused him of unhelpful and irresponsible journalism. Savage also said the local radio should be supporting the team not continuously looking to undermine it. He even had a go at match commentator Colin Bloomfield, saying that listeners could hear the boos and didn't need the commentator keep saying: "Boos echo around Pride Park."
I have to say that I agree with Robbie Savage about Colin Gibson's comments. Yes, there have been rumours for a while now, the Internet message boards have been full of them, but I don't think professional journalists, particularly local journalists should be broadcasting and reporting unsubstantiated rumours. Local journalists, in my opinion, should not be piling pressure on the manager, backroom staff, and players based on rumour and hearsay.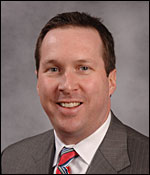 After the defeat to Scunthorpe United Tom Glick changed his message somewhat. He openly stated that he and the rest of General Sports Entertainment's investors in the club will back any permanent transfer Nigel Clough wants to make in the remaining days of the January transfer window. Good news to Clough and Rams fans on the face of it but the trade off came in the comment by Glick later on, when he said that the wage bill needed to be reduced further in order to meet the targets for getting Derby County debt free.
After a year in the job, a year that started with a 1-0 win over Manchester United and ended with a 1-4 defeat to Scunthorpe United, Nigel Clough's patience finally ran out. In interviews he said that they had been listening to player's excuses for far too long and that the time for excuses was now over. He gave the impression that only four players were hurting when the Rams lost. In a team meeting, Clough told the players to put up or shut up. Players who aren't good enough, or can't handle the pressure of playing in front of 28,000 will be shipped out. Fighting talk indeed, I just wish the gaffer had toughened up a lot sooner.
The one good thing the Savage-Gibson confrontation on BBC Radio Derby achieved was to deflect the focus and the criticism away from the players, putting the burden firmly on the captain's shoulders and deflecting it to BBC Radio Derby.
The players really responded against Millwall in the F.A. Cup 3rd Round replay with a much improved performance, certainly in terms of commitment, work-rate, and desire. If Stephen Pearson scores when clean through, or if Chris Porter's shot goes in off the underside of the bar, then the game doesn't go to extra-time in my opinion. As it was, the team showed character and spirit to recover from a late Millwall goal to equalise and then win a penalty shootout in style. With all the flack, criticism, and rumour flying around, congratulations to Steven Davies, Robbie Savage, Chris Porter, Gary Teale and Dean Moxey for keeping their nerve and converting their penalties.
Injuries have blighted Nigel Clough's team selection all season and even now, with most of the players back, the manager still has problems in central defence. Dean Leacock is out until late February at the earliest after it was revealed he needs a minor operation on his injured knee. Miles Addison, who struggled against Millwall and was substituted early in the F.A. Cup replay, is carrying a foot injury. Jake Buxton is playing on with injured ribs and Shaun Barker has only just returned from a thigh injury.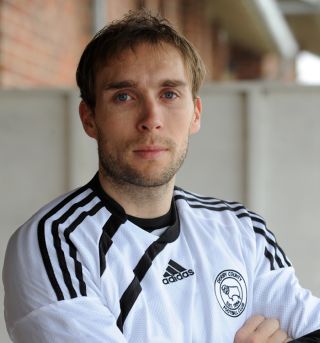 It came as no surprise, therefore, that Nigel Clough looked to strengthen the central defensive area by picking up free agent Russell Anderson who had been released by Sunderland. Anderson, himself, has hardly played any football after 14 months out with a cruciate ligament injury. I wish him well and hope he makes a huge impact as a Derby County player.
Next up for Derby County is a trip to London Road to play the Coca-Cola Championship's bottom club Peterborough United. The Posh have strengthened this week with the loan signings of Reuben Reid, Kerrea Gilbert and former Derby County players Izale McLeod and Jake Livermore.
Derby County are eight points better off than Peterborough United and it would be absolutely fantastic if the Rams could stretch that to 11 with a win today.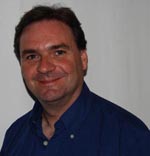 Come on, Derby!
You can do it!
Stuart Hughes
16th January 2010
Derby County Mad is on facebook. Search for "Derby County Mad" and join the group.