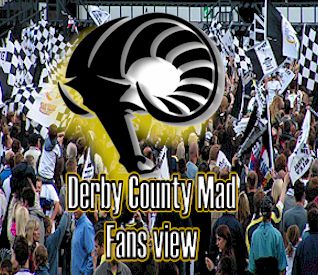 Let me begin by wishing you a Happy New Year for 2010. And, in the spirit of a new year and a brand new decade, I'm not going to dwell on the past (two disappointing home defeats to Doncaster Rovers and Blackpool, followed by a spirited away draw against Newcastle United), but instead concentrate on the future.
The immediate future, of course, sees Derby County on the road again for a 3rd Round F.A. Cup tie against Millwall. Once again the Rams face a potential banana skin and must attempt to get through the game without slipping up. Last season Derby County travelled to Blue Square Premier League side Forest Green and had to twice come from behind before winning the cup-tie.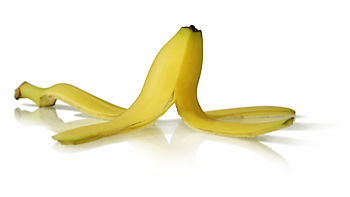 Millwall are 7th in Coca-Cola League One, just two points shy of the playoffs, and must be fancying their chances with a home tie against a team just one division above them, who are struggling for form, particularly away from home.
Nigel Clough is likely to be short of players to pick from due to a combination of injuries, suspensions, and loans that have expired. Definitely out are Robbie Savage, Jay McEveley and Luke Varney who are all suspended; Dean Leacock (knee) and Shaun Barker (thigh) who are injured; and D. J. Campbell who, although his loan has been extended, has not been given permission by Leicester City to play in the F. A. Cup for the Rams.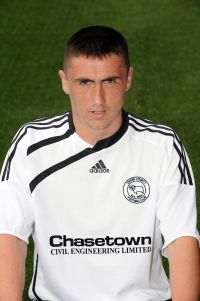 Dean Moxey returns from a one game suspension and Kris Commons should be involved for the first time since he picked up a hamstring injury against Middlesbrough on 20th October. Chris Porter (ankle) and Steve Davies (hamstring) may return to the squad, but 17-year old Academy striker Callum Ball has been registered in case there's a spare seat on the bench. Ball knows where the back of the net is. He scored six goals for the Under-18s in December and has already reached double figures this season.
Finally, a surprise addition to the squad is Bristol City central midfielder Lee Johnson, who has joined Derby County on loan, initially for the month of January.
Whatever team and substitutes Clough picks, Derby County need to be just as committed, hard-working, and spirited as they were at St. James' Park against Newcastle United. If they can find that level of work rate and aptitude again, then I'm confident the Rams can progress in the F.A. Cup.
Looking beyond Saturday's F.A. Cup tie, the transfer window is open and it will be interesting to see what strategy Nigel Clough adopts.
I don't agree with those who say General Sports Entertainment haven't invested in the football club and I believe they are doing a good job. I put the lack of progression from last season down to the manager's inability to consistently select his preferred team due to the crippling injury list the Rams have had to endure.
That said, money is likely to be tight this transfer window and Clough is already talking about the need to utilise the loan market.
The objective remains the same now, unfortunately, as it was when the management team took over from Paul Jewell in January 2009: avoid relegation and finish as high up the league table as you can. The current squad should be good enough to avoid relegation and push towards a more comfortable mid-table position, but it isn't going to be good enough to win promotion to the Premiership any time soon.
And therein lies the dilemma for the manager. Loan players are short-term and won't improve the squad in the longer-term. Longer-term improvements will only come about through permanent signings. So the question for the manager is this: does he stick with what he's got, or does he sell some of his prized assets (Rob Hulse and Kris Commons maybe) to generate funds to make permanent signings?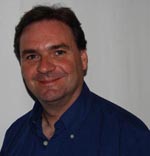 Stick or twist?
Stuart Hughes
1st January 2010
Derby County Mad is on facebook. Search for "Derby County Mad" and join the group.