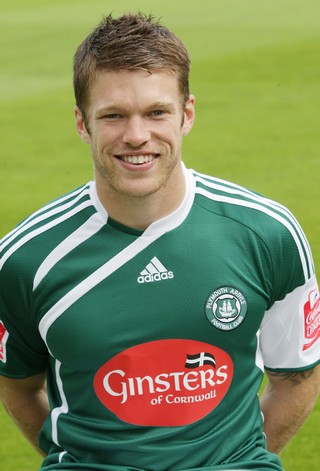 I've never been particularly keen on Aviva's current TV advertising campaign, probably because I don't find Paul Whitehouse that funny, but after Tuesday's night's 0-1 defeat by Plymouth Argyle, the "Green Army" advert is really starting to annoy me.
By all accounts the Rams were unlucky not to come away from Home Park with something – Paul Green somehow missed an open goal from four yards, his shot hitting the post and bouncing clear; and Rob Hulse also came close, but his shot was somehow saved by David Stockdale's trailing foot.
In the 82nd minute, Derby County manager Nigel Clough must've wished he'd been able to find a way to sign one of his reported transfer targets as Jamie Mackie beat Stephen Bywater with a low drive from 18-yards.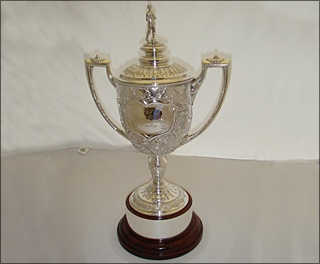 There's a big game coming up for Derby County on Saturday but, without wanting to play down the local derby for the Brian Clough Trophy, I can't help feeling that the game against the Pilgrims was a much more important game for the Rams to win.
But Derby County didn't win and a quick look at the Coca-Cola Championship league table highlights the excellent opportunity to pull away from the relegation battle that was missed at Home Park. Plymouth Argyle are third bottom in 22nd place with 24 points and Derby County are 19th on 29 points. So, what could've been an 11 point gap between the Rams and the Pilgrims is now a mere five points, and that gap could evaporate entirely should Plymouth Argyle win their two games in hand.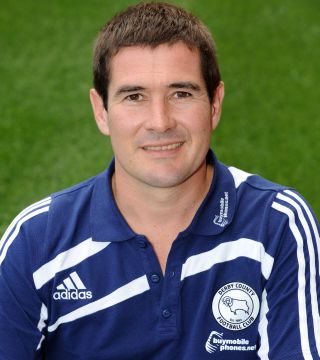 It was interesting to see today that Nigel Clough says plenty of work is taking place behind the scenes to make additions to his squad. "If we get a chance to bring a permanent signing in between now and Monday, we are going to do it. There are one or two possibilities," he revealed on the official Derby County website. "On bringing people in on loan we can still bring in loans from February for another six weeks, but it would be nice to get new faces in now if we can."
So it looks like a quiet January transfer window may get busier over the weekend as the clock ticks down towards Monday's deadline, but I'm not holding my breath. There's no doubt that a quality permanent signing or two is badly needed to breathe life into a struggling squad and to give the Rams fans some hope for the future.
Now would be a good time for Tom Glick and the board to make a gesture of intent by honouring their statement to back Nigel Clough if he wanted to make a permanent signing or two. Of course, the cheque book being open is one thing, but the manager also needs to be prepared to ask for a signature on that cheque. At Burton Albion, Nigel Clough had a reputation for being miserly with the chairman's money and not spending the money Ben Robinson made available to him.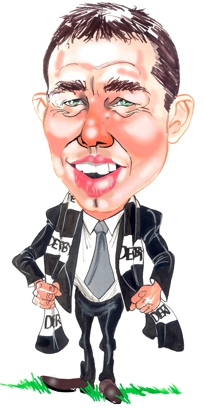 By contrast, our local neighbours Nottingham Forest have been the moneybags of the Coca-Cola Championship this season, having spent heavily in the summer. There's no doubt that the Tricky Trees are having a much better season than the Rams and Nottingham Forest make the short journey down Brian Clough Way (A52) on Saturday lying 2nd in the league table. Forest have 52 points from 27 games off the back of an amazing run of 19 league games unbeaten.
But, of course, unbeaten runs have to end sometime and why shouldn't it end at Pride Park Stadium on Saturday? Derby County, as we know, play better against the better sides as our recent draws with West Bromwich Albion (home) and Newcastle United (away) demonstrated.
As Derby County go into the game as underdogs, all the pressure will be on Nottingham Forest and it will be very interesting to see how the Tricky Trees handle that pressure. The game, which kicks off at 1.00 pm, is a sell-out and the vast majority will be Rams fans. No doubt former Rams Billy Davies, Lee Camp and Rob Earnshaw will get some stick in what promises to be a tremendous atmosphere.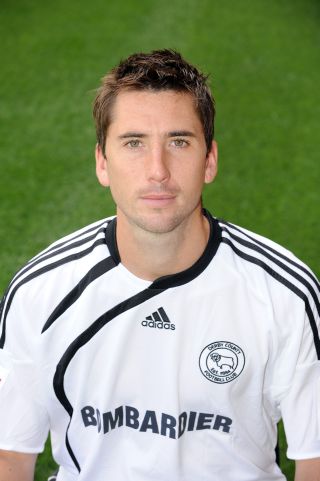 In recent games at the City Ground, Forest have been quick out of the starting blocks, scoring early goals in two of those three encounters, and tactically I'll be looking to see if Billy Davies sends the Tricky Trees out to attack the Rams from the off, or whether he goes for more cautious, attritional tactics.
Shaun Barker has made a tremendous difference at the back for Derby County and I'm looking forward to seeing him lead the defensive line against Nottingham Forest. It's going to be very important that the Rams start strongly and look to take the game to their opponents.
This is Derby County versus Nottingham Forest.
This is the big one!
Come on Derby! Let's win the Brian Clough Trophy.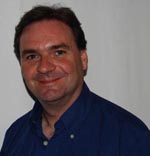 Stuart Hughes
29th January 2010
Derby County Mad is on facebook. Search for "Derby County Mad" and join the group.