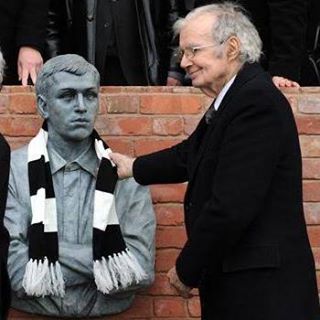 It is with great sadness that we at Derby County Mad have heard of the death of Steve Richards at the age of 84, yesterday Saturday 14th September. Steve passed away peacefully in his sleep.
Steve was a personal friend of mine and I count myself very privilaged in being able to meet and aide him in his work to commemorate his Grandfather, the Great Steve Bloomer.
Thank-you Steve for giving all who worked with you on the Steve Bloomer Statue and later the steve Bloomer bust (now installed within Pride Park) some great memories, you will be sadly missed...