Derby County have given the squad number 27 to new signing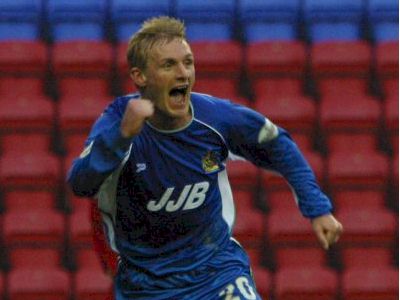 Gary Teale the new number 27 for the Rams
Gary Teale. The number was worn last season by Inigo Idiakez and if he scores as many spectacular goals for the Rams as the Spaniard we are in for a treat and possible promotion at the end of the season.
Although Teale has stepped down a division he is confident that he will soon be playing again in the Premiership. Fellow Scot Stephen Pearson, who has left the Scottish Champions and European football to be with the Rams insists he has not taken a downward step in his career and trusts Billy Davies and the rest of the Derby County squad to get him back to playing in the top division this side of the border in the not too distant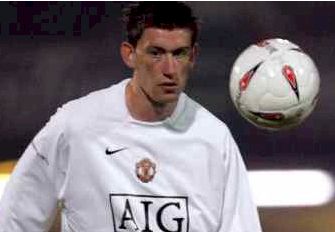 David Jones one of many Rams midfielders all chasing a starting place
future.
Rams manager now has a headache before tomorrows game against Sheffield Wednesday. The Rams now have several top class midfielders all wanting a starting place. Competition for the midfield roles will be intense with the Rams already having the likes of Mortan Bisgaard, Seth Johnson, David Jones, Ryan Smith, Bob Malcolm, and Matt Oakley already at the club.
It could prove to be an interesting time at Pride Park and maybe some players are about to move on.....watch this space!