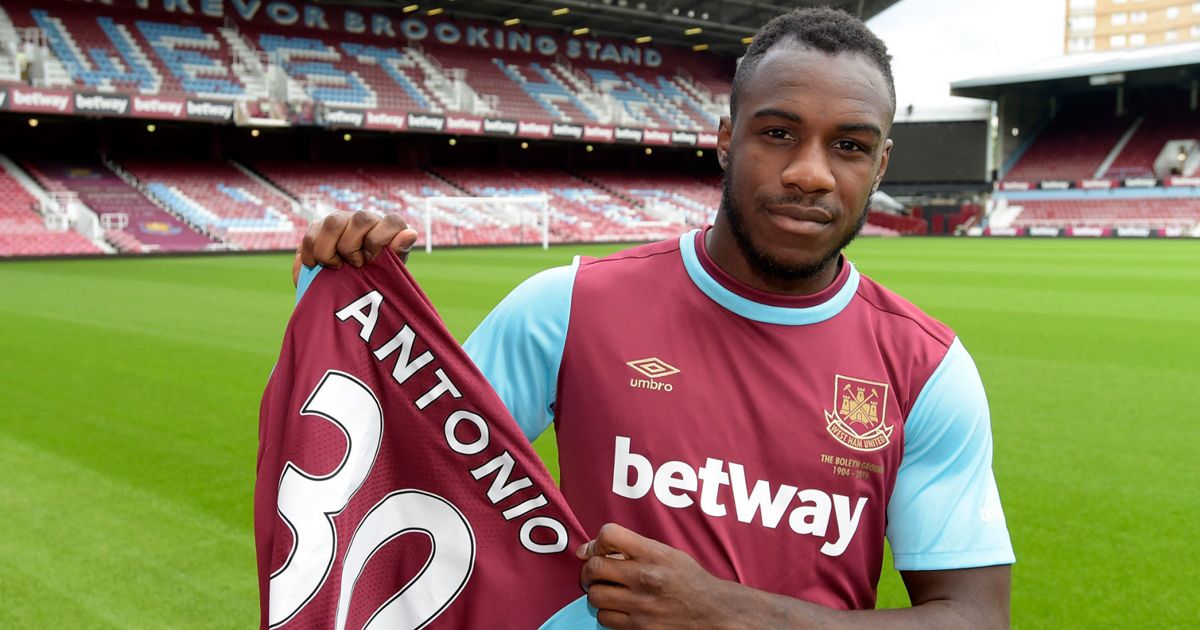 Well it doesn't take much to get the rumour mill going does it but today fresh of the press are rumours of Derby County interested in taking £7m winger Michail Antonio from West Ham.
The Rams were interested and put in a £4m bid for the player before the start of the season but Forest were not keen to play ball with their fiercest rivals.
Despite other bids from West Brom and other around the £4m mark Forest held out and eventually sold Antonio to West Ham at the start of September this Year.
Since his multi million pound move Antonio has played just one game and that was to come on as a sub for the last 30 minutes against Manchester City, West Ham winning 2-1.
Contrary to the rumours however, Antonio himself has tweeted that he is prepared to wait for his chance at West Ham and grab it. Other reports of a loan move have also surfaced over the weekend, which may suit both parties.
So the January transfer window could be interesting for Rams and Hammers fans.