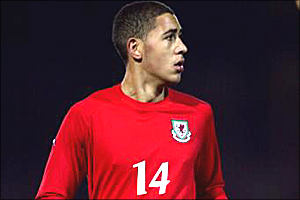 Lewin Nyatanga heading to North East
Rams fans have been shocked today to find out that Derby County's highly thought of Welsh International Lewin Nyatanga is on the move to Sunderland.
The 18-year-old Burton born defender heads in the opposite direction after Sunderland striker Jon Stead moved to the Rams last Friday.
It now looks like a deal has been hatched by Derby County as further rumours of a permenent deal for Nyatanga have been heard.

Jon Stead
Would this be good business for Derby County if the two players swopped clubs. Stead has a history of goalscoring but has not found the net too often after two £1million+ deals that took him to Blackburn and Sunderland whlist in the Premiership. Whilst teenager Nyatanga is rated as one of the countries leading defensive prospects and is a current international and Derby County Young player of the Year.
Your reaction can be sent to us here at
DERBY COUNTY MAD