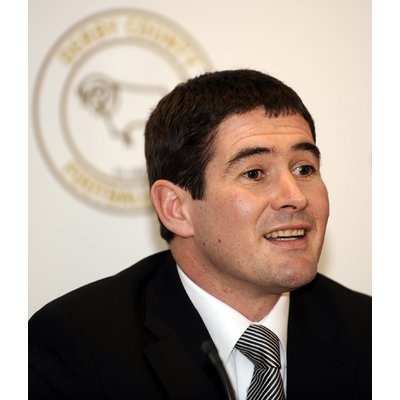 Nigel Clough happy to have the International break. This will allow players on the injury list time to recoup and return to the squad.
Manager Nigel Clough believes the international break has come at just the right time for Derby, despite the interruption to the Rams` recent run of good form.
Clough feels the two-week break will allow several players to return to fitness and boost his threadbare squad. Dean Leacock, Russell Anderson, Gareth Roberts, Jake Buxton, David Martin, Steve Davies, Miles Addison and Conor Doyle were absent due to injury as Derby extended their unbeaten league run to four matches with a goalless draw at Swansea on Saturday.
Chris Porter was among the substitutes but would only have been used in an emergency because of his hip problem and Stephen Pearson came on but is still building his match fitness following knee surgery, while Shaun Barker played with a slight thigh strain.
"We need the break because we need to get players fit and back to give us some options, but we don`t want to lose the momentum we have build," said Clough."If you look at the bench we had at Swansea, Chris Porter could only really come on for five or 10 minutes and Stephen Pearson could only manage half an hour. We also had a 17-year-old (Mark O'Brien) and an 18-year-old (Ryan Noble) so we need to get players back."We will monitor Chris Porter. Shaun Barker and Stephen Pearson should be much better after the break, Gareth Roberts should be available and Russell Anderson is coming on."
Source: PA
Source: PA