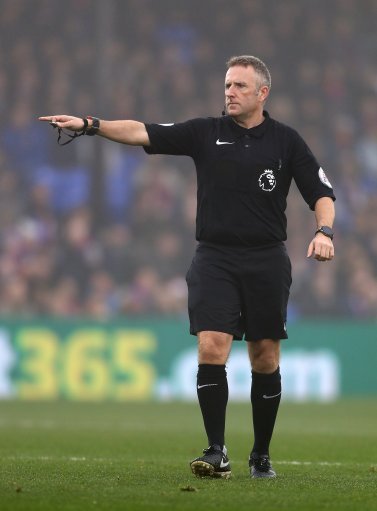 Jonathan Moss, an experienced Premier League referee has been given the job of keeping order and seeing fair play at the Hawthorn's this week end, as the Rams travel to West Bromwich in this seasons FA Cup third round.
Mr Moss is 46 years of age and now lives in West Yorkshire. His record of 75 yellow cards this season in just 17 games (average 4.4 per game) will most likely see at least a couple of Derby County players in the book.
Will Hughes will sit this game out for the Rams after getting his fifth yellow of the season and of course Jacob Butterfield is now sitting things out for three games following his sending off against Norwich City.
Assisting Mr Moss at the weekend we have Simon Beck and Peter Kirkup and the fourth official is Michael Dean.