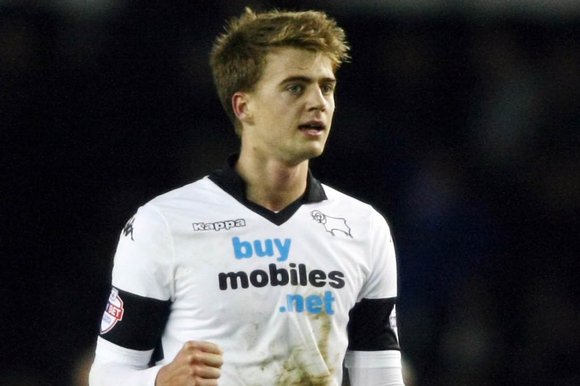 According to newspaper reports at the weekend, Derby County look set for a £2m tussle for striker Patrick Bamford.
The twenty one year-old was on loan with the Rams from January 2014 until the end of last season but he went out on loan at the beginning of this season to Middlesbrough. Boro are also said to be putting in a bid for Bamford in the January transfer window, after his loan spell ends with them on New Year's Eve.
Derby Currently top of the Championship, despite a 2-0 defeat to Leeds United at the weekend, may be the favoured destination for Bamford should any bid be successful. The Chelsea striker was born in Grantham and attended the Nottingham High School, so knows the East Midlands very well. He is also the God son of former Nottingham Forest Chairman Nigel Doughty.
The Rams were top scorers in the Championship last season and Bamford helped himself to 8 goals in just 14 appearances for Derby, seven of which were substitute appearances. His direct running and lethal shot would complement fellow striker Chris Martin, as the second half of last season proved.
This may all prove to be newspaper talk but with the Rams in the position they are in a proven young goal scorer seems to be a sensible addition for the New Year...