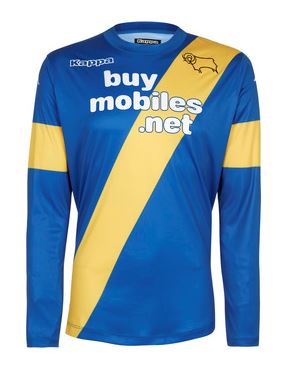 The inevitable new third strip has been unveiled by Derby County today.
A natty blue colouring for the main body colour and has a wide Yellow diagonal yellow stripe and the large yellow cuffs around the arm. No reaction as yet to the new strip but at least it isn't anywhere near the ruddy maroon colour of the second strip. This strip angered many fans as it was too near the red of a Forest shirt.
At £50 the third shirt is not cheap but will surely feature in many Rams fans Christmas box...........