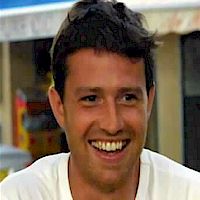 Francois Grenet
Derby County are to loan out French defender Francois Grenet to Rennes in the French league.
The loan is said to be for the rest of this season with the loan deal becoming perminent when Grenet playes 20 senior games for the club (including sub appearances) or on Jan 31st 2003.The fee will be around €1million, which is considerably less than the £3million Derby paid Bordeaux less than a year ago for the Frenchman.
Further payments will be due to the Rams should Grenet help Rennes win the French League or be involved in European competition.
Grenet has never really settled in either Premiership or Nationwide League games and as one of the clubs top earners it is of mutual benifit that Francois trys to get first team football whilst the Rams save on their huge wage bill.
Derby County are resigned to the fact of not getting anywhere near the £3million they paid Bordeaux for Grenet. Bought by the Rams on the 5th November 2001 Grenet's fuse has been he has failed to light up the sky with his efforts for the Rams.
For more statistics on Francois Grenet please
click here
...