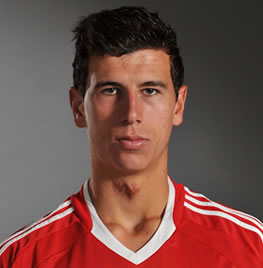 Daniel Ayala poised to join the Rams?
But Rams manager Nigel Clough told BBC Radio Derby: "We are trying for Daniel. He has had a hamstring injury so he is getting fit.
"We are just about agreed with the club, it's just convincing the player and trying to do the deal."
Clough hopes to land the Spaniard in time for the home fixture against Ipswich Town on Tuesday, 1 February.
"Dean Leacock (suspended) is out for two games so we certainly need a left-sided centre-half in before we play Ipswich," Clough added.
Source: BBC Sport...
Source: BBC Sport