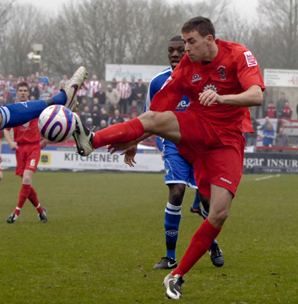 Michael Symes offered new contract by Accrington Stanley (Who are they?)

Derby County must be swift if they are to persuade Accrington Stanley striker Michael Symes to join them, as the Owd Red's manager John Colman has offered a new contract to the player this week.

The length of the contract has not been made public but the move does seem to suggest that Accrington are keen to keep the 26 year-old at their club. It is now up to Symes to decide if he wants to stay at the League Two side or take a gamble if a bid comes in from Nigel Clough.

Derby County are said to have been interested in Symes for a while and the 6 foot three inch striker has a reasonable strike rate, all be it at a lower level of football than the Rams.....