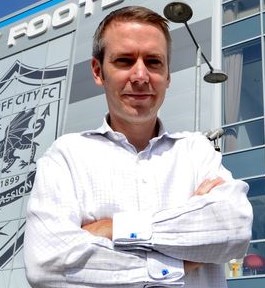 Rams boss Steve McClaren is said to be searching for the right backroom staff and may be in pole position to offer former Cardiff City Head of recruitment the job at Pride Park.
Iain Moody was surprisingly suspended and then sacked from his job at Cardiff City last week and may be the man McClaren is looking for to head his recruitment department at the club.
Moody has been the right hand man for Malky Mackay during the successful period for Cardiff, seeing then win the Championship title and establish their place in the Premiership.
He speaks French and Italian , which has enabled him to source and negotiate several key signings for the Bluebirds, this again may have attracted McClaren to Moody. His contacts and ability to bring in talented and cheaper foreign players may well be just what the Rams are looking for.
Derby are keen to find a person who who will be in charge of recruitment, head the scouting system at the club and deal with player agents and transfer negotiations, all of which Moody has been excellent at during his time at Cardiff...