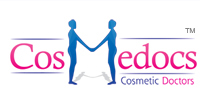 The success of Derby County is bringing in riches and those wishing to be associated with the club.
The newest of these commercial partners is Cosmedocs, a company that deals with cosmetic enhancments. The Littleover company can give you anti wrinkle injections, dermal fillers, lip enhancements, as well as treatment for aging skin problems and pigment issues.
As the Rams look for promotion this season their profile is growing and many more companies would like the opportunity to join with the club.