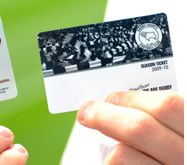 Derby County has confirmed it has had up to thirty disgruntled fans demanding their money back from their season ticket.
The angry fans have taken action following the sale of central defender Jason Shackell to Burnley, stating the club lacks ambition after letting Shackell go for just £1.1m. Tom Glick has defended the clubs actions by stating the club are to use the money to strengthen in other positions in the club.
Glick had earlier last month stated that Shackell would be a player we could build a team around and that there was no reason for Derby County to sell, but the U-turn was seen as a betrayal by the Rams CEO, who will depart for Manchester City at the start of next season.
Other season ticket holders now sit and wait to see if the muted improvements in positions through out the team materialise, or just another smoke screen to silence the masses...