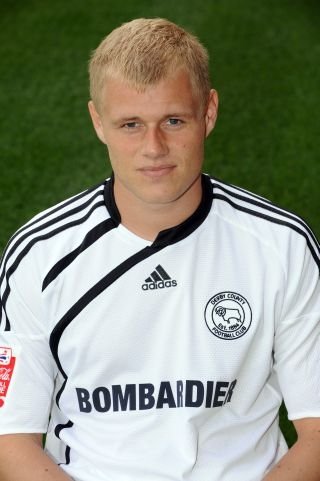 Jay McEveley will not be with the Rams next season

Derby County have started the summer clear out by not re-newing the contracts of Jay McEverly and Gary Teale. The pair have been described by Nigel Clough as 'serving the club well over the last few years.

McEveley and Teale are Internationals with a vast amount of experience at the highest level but the Derby County wage bill had to be reduced again this summer and the pair were just two of several players that will not be offered a contract for the 2010-11 season.

Later next week it is expected that two further Rams players with International experience will be shown the door. These are Gal Keeper Lewis Price and veteran midfielder Lee Hendrie. They are currently out on loan and will have talks with Nigel Clough early next week.
Lee Hendrie expected to be leaving the Rams next week
The loss of the experienced players is thought to be key to not only reducing the wage bill but to bringing in new talent for next season.
Everyone at Derby County Mad wish all the players moving on our best wishes and are sure they will find a new team quickly.