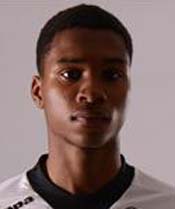 Teenagers Stefan Galinski(below) and Kane Richards (left). Both of the youngsters signed a years contract last summer but have now had those cancelled by mutual consent.
Galinski is a central defensive player and Richards is a forward. The contract cancellation may be part of rumoured cost cutting at Pride Park.It is said that the Rams must come up with £1.8m by the end of the month.
Manager Nigel Clough has also indicated today that there will not be any players coming into the club during the transfer window.