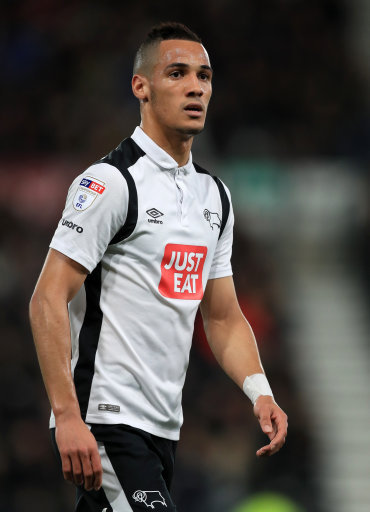 Speculation about a large multi million pound bid for Rams winger/striker Tom Ince.
Huddersfield Town are rumoured to have offered £7.2m for the Rams leading goal scorer of the 2016-17 season but Derby County have turned the bid down.
The news comes from Sky Sport and it is thought that Huddersfield will come back with a larger bid thought to be around the £9m mark.
Gary Rowett may see Ince as a player to build his new look Rams around but it is widely known that every Rams player does have his price, it is now up to Huddersfield to find and match the Rams estimation.