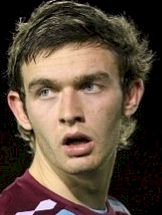 Jay O'Shea will stopp with Galway United after Rams pull out of transfer for financial reasons
A report on
Setanta sports
has revealed the reason for the Rams abandoning a transfer deal thought to be signed and sealed because of "Deterioration in the financial situation at the club".
Irish U21 international midfield player Jay O'Shea has been told he will now be staying with League of Ireland Galway United because of the statement from Derby County.
Fans are now worried that this may signal the end of any interest in players during the present transfer window. Fans saw a battling fight on Tuesday against Birmingham City but defeat placed them in the relegation zone for the first time this season...