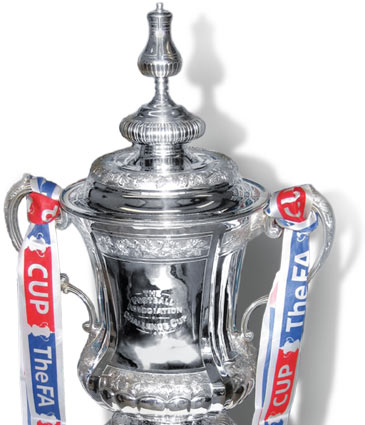 Derby County will play fellow Championship side Doncaster Rovers in Saturday's FA Cup 4th round tie following Rovers late winner last night over Brentford.
With gates for Cup matches falling, the Rams having just over 7,000 fans for the FA Cup 3rd Round replay against Millwall, the upper tier of the West stand AT Pride Park will be closed for Saturday's game.
Calls to re-instate Cup Vouchers for season ticket holders in recent years have not been taken up by the Rams new owners, which may have seen a large amount of the 22,000 Season ticket holders at Saturday's game. As it is the Rams expect a crowd between 10,000 and 15,000 for the FA Cup 4th Round tie....

At Derby County (7)
At Doncaster Rvs. (8)
Results
Total
%
Results
Total
%
Derby County
4
57.14
Doncaster Rvs.
3
37.50
Doncaster Rvs.
2
28.57
Derby County
4
50.00
Draws
1
14.29
Draws
1
12.50
Goals
Total
Av.pg
Goals
Total
Av.pg
Derby County
12
1.71
Doncaster Rvs.
12
1.50
Doncaster Rvs.
5
0.71
Derby County
15
1.88
On Neutral Ground (0)
Overall (15 matches)
Results
Total
%
Results
Total
%
Derby County
0
0.00
Derby County
8
53.33
Doncaster Rvs.
0
0.00
Doncaster Rvs.
5
33.33
Draws
0
0.00
Draws
2
13.33
Goals
Total
Av.pg
Goals
Total
Av.pg
Derby County
0
0.00
Derby County
27
1.80
Doncaster Rvs.
0
0.00
Doncaster Rvs.
17
1.13
Records
Highest Aggregate
6
Doncaster Rvs.
3 - 3
Derby County
2006/2007
Highest Derby County score:
5
Derby County
5 - 0
Doncaster Rvs.
1954/1955
Highest Doncaster Rvs. score:
3
Doncaster Rvs.
3 - 3
Derby County
2006/2007
Season
Date
Home
Score
Away
Competition
2009/2010
Sat 19 Dec
Derby County
0 - 2
Doncaster Rvs.
Championship
2008/2009
Fri 27 Feb
Doncaster Rvs.
2 - 1
Derby County
Championship
Sat 09 Aug
Derby County
0 - 1
Doncaster Rvs.
Championship
2006/2007
Wed 20 Sep
Doncaster Rvs.
3 - 3
Derby County
League Cup
after extra time, 90 minutes 3-3
1985/1986
Sat 03 May
Derby County
1 - 1
Doncaster Rvs.
Third Division
Sun 15 Dec
Doncaster Rvs.
0 - 3
Derby County
Third Division
1984/1985
Fri 22 Feb
Doncaster Rvs.
2 - 1
Derby County
Third Division
Wed 28 Nov
Derby County
3 - 1
Doncaster Rvs.
Third Division
1976/1977
Tue 31 Aug
Doncaster Rvs.
1 - 2
Derby County
League Cup
1957/1958
Sat 29 Mar
Doncaster Rvs.
1 - 2
Derby County
Second Division
Sat 16 Nov
Derby County
1 - 0
Doncaster Rvs.
Second Division
1954/1955
Sat 12 Feb
Doncaster Rvs.
2 - 0
Derby County
Second Division
Sat 25 Sep
Derby County
5 - 0
Doncaster Rvs.
Second Division
1953/1954
Mon 19 Apr
Derby County
2 - 0
Doncaster Rvs.
Second Division
Fri 16 Apr
Doncaster Rvs.
1 - 3
Derby County
Second Division