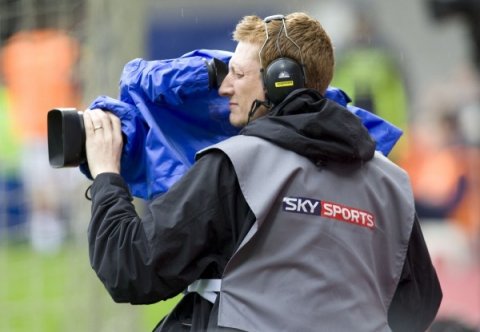 The Rams are to be shown live on Sky TV again in Early December.
Originally the game was due to take place on Saturday 5th December at 3.00pm. The game is now re-arranged to be shown on Sunday 6th December with a 1.15 kick-off time.
The Rams have a poor record away to the Owls, But over all Derby have 46 wins to Wednesdays 38..
At Sheff. Wed. (60)
At Derby County (60)
Results
Total
%
Results
Total
%
Sheff. Wed.
27
45.00
Derby County
33
55.00
Derby County
13
21.67
Sheff. Wed.
11
18.33
Draws
20
33.33
Draws
16
26.67
Goals
Total
Av.pg
Goals
Total
Av.pg
Sheff. Wed.
89
1.48
Derby County
134
2.23
Derby County
67
1.12
Sheff. Wed.
75
1.25
On Neutral Ground (0)
Overall (120 matches)
Results
Total
%
Results
Total
%
Sheff. Wed.
0
0.00
Sheff. Wed.
38
31.67
Derby County
0
0.00
Derby County
46
38.33
Draws
0
0.00
Draws
36
30.00
Goals
Total
Av.pg
Goals
Total
Av.pg
Sheff. Wed.
0
0.00
Sheff. Wed.
164
1.37
Derby County
0
0.00
Derby County
201
1.68
Records
Highest Aggregate
10
Derby County
4 - 6
The Wednesday
1927/1928
Highest Sheff. Wed. score:
6
Sheff. Wed.
6 - 3
Derby County
1929/1930
Highest Derby County score:
9
Derby County
9 - 0
The Wednesday
1898/1899
Season
Date
Home
Score
Away
Competition
1936/1937
Sat 01 Aug
Derby County
3 - 2
Sheff. Wed.
First Division
Sat 01 Aug
Sheff. Wed.
2 - 3
Derby County
First Division
1935/1936
Sat 01 Aug
Derby County
3 - 1
Sheff. Wed.
First Division
Sat 01 Aug
Sheff. Wed.
1 - 0
Derby County
First Division
1934/1935
Sat 01 Aug
Sheff. Wed.
1 - 0
Derby County
First Division
Sat 01 Aug
Derby County
4 - 0
Sheff. Wed.
First Division
1933/1934
Sat 01 Aug
Sheff. Wed.
1 - 1
Derby County
First Division
Sat 01 Aug
Derby County
1 - 1
Sheff. Wed.
First Division
1932/1933
Sat 01 Aug
Sheff. Wed.
0 - 0
Derby County
First Division
Sat 01 Aug
Derby County
2 - 0
Sheff. Wed.
First Division
1931/1932
Sat 01 Aug
Sheff. Wed.
3 - 1
Derby County
First Division
Sat 01 Aug
Derby County
0 - 1
Sheff. Wed.
First Division
1930/1931
Sat 01 Aug
Sheff. Wed.
3 - 2
Derby County
First Division
Sat 01 Aug
Derby County
2 - 3
Sheff. Wed.
First Division
1929/1930
Sat 01 Aug
Sheff. Wed.
6 - 3
Derby County
First Division
Sat 01 Aug
Derby County
4 - 1
Sheff. Wed.
First Division
1928/1929
Sat 01 Aug
The Wednesday
5 - 0
Derby County
First Division
Sat 01 Aug
Derby County
6 - 0
The Wednesday
First Division
1927/1928
Sat 01 Aug
Derby County
4 - 6
The Wednesday
First Division
Sat 01 Aug
The Wednesday
2 - 2
Derby County
First Division
1926/1927
Sat 01 Aug
Derby County
8 - 0
The Wednesday
First Division
Sat 01 Aug
The Wednesday
2 - 1
Derby County
First Division
1925/1926
Sat 01 Aug
Derby County
4 - 1
The Wednesday
Second Division
Sat 01 Aug
The Wednesday
1 - 4
Derby County
Second Division
1924/1925
Sat 01 Aug
Derby County
2 - 1
The Wednesday
Second Division
Sat 01 Aug
The Wednesday
0 - 1
Derby County
Second Division
1923/1924
Sat 01 Aug
The Wednesday
1 - 0
Derby County
Second Division
Sat 01 Aug
Derby County
1 - 1
The Wednesday
Second Division
1922/1923
Sat 01 Aug
The Wednesday
0 - 0
Derby County
Second Division
Sat 01 Aug
Derby County
1 - 1
The Wednesday
Second Division
1921/1922
Sat 01 Aug
The Wednesday
1 - 1
Derby County
Second Division
Sat 01 Aug
Derby County
0 - 1
The Wednesday
Second Division
1919/1920
Sat 01 Aug
The Wednesday
2 - 0
Derby County
First Division
Sat 01 Aug
Derby County
2 - 1
The Wednesday
First Division
1913/1914
Sat 01 Aug
The Wednesday
1 - 3
Derby County
First Division
Sat 01 Aug
Derby County
1 - 1
The Wednesday
First Division
1912/1913
Sat 01 Aug
The Wednesday
3 - 3
Derby County
First Division
Sat 01 Aug
Derby County
1 - 4
The Wednesday
First Division
1906/1907
Sat 01 Aug
The Wednesday
1 - 1
Derby County
First Division
Sat 01 Aug
Derby County
1 - 0
The Wednesday
First Division
1905/1906
Sat 01 Aug
Derby County
2 - 1
The Wednesday
First Division
Sat 01 Aug
The Wednesday
1 - 0
Derby County
First Division
1904/1905
Sat 01 Aug
Derby County
1 - 0
The Wednesday
First Division
Sat 01 Aug
The Wednesday
1 - 1
Derby County
First Division
1903/1904
Sat 01 Aug
Derby County
0 - 2
The Wednesday
First Division
Sat 01 Aug
The Wednesday
1 - 0
Derby County
First Division
1902/1903
Sat 01 Aug
Derby County
1 - 0
The Wednesday
First Division
Sat 01 Aug
The Wednesday
0 - 1
Derby County
First Division
1901/1902
Sat 01 Aug
The Wednesday
2 - 0
Derby County
First Division
Sat 01 Aug
Derby County
2 - 2
The Wednesday
First Division
1900/1901
Sat 01 Aug
The Wednesday
2 - 1
Derby County
First Division
Sat 01 Aug
Derby County
3 - 1
The Wednesday
First Division
1898/1899
Sat 01 Aug
The Wednesday
3 - 1
Derby County
First Division
Sat 01 Aug
Derby County
9 - 0
The Wednesday
First Division
1897/1898
Sat 01 Aug
The Wednesday
3 - 1
Derby County
First Division
Sat 01 Aug
Derby County
1 - 2
The Wednesday
First Division
1896/1897
Sat 01 Aug
The Wednesday
2 - 0
Derby County
First Division
Sat 01 Aug
Derby County
2 - 1
The Wednesday
First Division
1895/1896
Sat 01 Aug
The Wednesday
0 - 4
Derby County
First Division
Sat 01 Aug
Derby County
3 - 1
The Wednesday
First Division
1894/1895
Sat 01 Aug
Derby County
1 - 2
The Wednesday
First Division
Sat 01 Aug
The Wednesday
1 - 1
Derby County
First Division
1893/1894
Sat 01 Aug
Derby County
3 - 3
The Wednesday
First Division
Sat 01 Aug
The Wednesday
4 - 0
Derby County
First Division
1892/1893
Sat 01 Aug
Derby County
2 - 2
The Wednesday
First Division
Sat 01 Aug
The Wednesday
3 - 3
Derby County
First Division
2014/2015
Sat 21 Feb
Derby County
3 - 2
Sheff. Wed.
Championship
Sat 16 Aug
Sheff. Wed.
0 - 0
Derby County
Championship
2013/2014
Tue 18 Feb
Sheff. Wed.
0 - 1
Derby County
Championship
Sat 09 Nov
Derby County
3 - 0
Sheff. Wed.
Championship
2012/2013
Sat 09 Feb
Sheff. Wed.
2 - 2
Derby County
Championship
Sat 18 Aug
Derby County
2 - 2
Sheff. Wed.
Championship
2009/2010
Sat 20 Mar
Sheff. Wed.
0 - 0
Derby County
Championship
Sat 03 Oct
Derby County
3 - 0
Sheff. Wed.
Championship
2008/2009
Sat 11 Apr
Sheff. Wed.
0 - 1
Derby County
Championship
Sat 15 Nov
Derby County
3 - 0
Sheff. Wed.
Championship
2007/2008
Tue 22 Jan
Sheff. Wed.
1 - 1
Derby County
F.A. Cup
after extra time, 90 minutes 1-1, Derby County won 4-2 on penalties
Sun 06 Jan
Derby County
2 - 2
Sheff. Wed.
F.A. Cup
2006/2007
Sat 13 Jan
Derby County
1 - 0
Sheff. Wed.
Championship
Sat 23 Sep
Sheff. Wed.
1 - 2
Derby County
Championship
2005/2006
Sun 30 Apr
Derby County
0 - 2
Sheff. Wed.
Championship
Sat 05 Nov
Sheff. Wed.
2 - 1
Derby County
Championship
2002/2003
Sat 15 Feb
Derby County
2 - 2
Sheff. Wed.
League Division One
Sat 02 Nov
Sheff. Wed.
1 - 3
Derby County
League Division One
1999/2000
Sat 05 Feb
Derby County
3 - 3
Sheff. Wed.
Premiership
Wed 25 Aug
Sheff. Wed.
0 - 2
Derby County
Premiership
1998/1999
Sat 30 Jan
Sheff. Wed.
0 - 1
Derby County
Premiership
Wed 09 Sep
Derby County
1 - 0
Sheff. Wed.
Premiership
1997/1998
Sat 28 Feb
Derby County
3 - 0
Sheff. Wed.
Premiership
Wed 24 Sep
Sheff. Wed.
2 - 5
Derby County
Premiership
1996/1997
Wed 19 Feb
Derby County
2 - 2
Sheff. Wed.
Premiership
Sat 21 Sep
Sheff. Wed.
0 - 0
Derby County
Premiership
1992/1993
Wed 17 Mar
Sheff. Wed.
1 - 0
Derby County
F.A. Cup
Mon 08 Mar
Derby County
3 - 3
Sheff. Wed.
F.A. Cup
1990/1991
Wed 12 Dec
Derby County
1 - 2
Sheff. Wed.
League Cup
Wed 28 Nov
Sheff. Wed.
1 - 1
Derby County
League Cup
1989/1990
Sat 03 Mar
Sheff. Wed.
1 - 0
Derby County
First Division
Sat 18 Nov
Derby County
2 - 0
Sheff. Wed.
First Division
Wed 25 Oct
Derby County
2 - 1
Sheff. Wed.
League Cup
1988/1989
Sat 22 Apr
Derby County
1 - 0
Sheff. Wed.
First Division
Sat 03 Dec
Sheff. Wed.
1 - 1
Derby County
First Division
1987/1988
Mon 28 Dec
Sheff. Wed.
2 - 1
Derby County
First Division
Sat 19 Sep
Derby County
2 - 2
Sheff. Wed.
First Division
1986/1987
Mon 26 Jan
Sheff. Wed.
1 - 0
Derby County
F.A. Cup
1983/1984
Tue 10 Apr
Sheff. Wed.
3 - 1
Derby County
Second Division
Mon 29 Aug
Derby County
1 - 1
Sheff. Wed.
Second Division
1982/1983
Sat 19 Mar
Derby County
0 - 0
Sheff. Wed.
Second Division
Sat 06 Nov
Sheff. Wed.
2 - 0
Derby County
Second Division
1981/1982
Sat 30 Jan
Derby County
3 - 1
Sheff. Wed.
Second Division
Sat 19 Sep
Sheff. Wed.
1 - 1
Derby County
Second Division
1980/1981
Sat 07 Mar
Sheff. Wed.
0 - 0
Derby County
Second Division
Sat 04 Oct
Derby County
3 - 1
Sheff. Wed.
Second Division
1969/1970
Sat 17 Jan
Derby County
1 - 0
Sheff. Wed.
First Division
Sat 27 Sep
Sheff. Wed.
1 - 0
Derby County
First Division
1958/1959
Sat 31 Jan
Sheff. Wed.
1 - 1
Derby County
Second Division
Sat 13 Sep
Derby County
1 - 4
Sheff. Wed.
Second Division
1952/1953
Sat 07 Mar
Derby County
2 - 1
Sheff. Wed.
First Division
Sat 18 Oct
Sheff. Wed.
2 - 0
Derby County
First Division
1950/1951
Wed 18 Apr
Sheff. Wed.
4 - 3
Derby County
First Division
Sat 21 Oct
Derby County
4 - 1
Sheff. Wed.
First Division