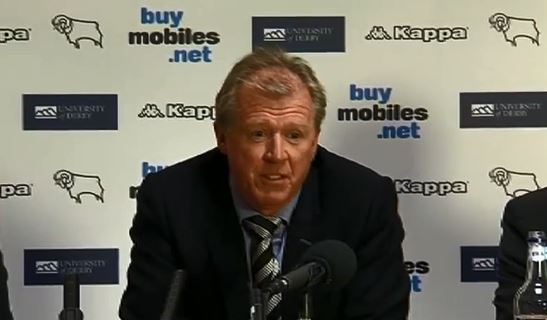 Less than 24 hours after being revealed as the new Derby County manager, Steve McClaren gives his first press conference, flanked by Rams CEO Sam Rush, First team coach Paul (Simmo) Simpson and new goalkeeping coach Eric Steele.
McClaren has stated that it will take time to get to where he thinks he can take the Rams, but is aiming for the Premier League. He is pleased to be back at Derby County and thinks he has a better over-all perception of the club, its facilities and fan base than when taking up his unsuccesful time with Rival Nottingham Forest.
It is expected that the new manager will be asking for new players when the time and opportunity comes to strengthen the squad but will also enjoy working with the present squad, especially the younger players and trying to improve their game...
You can see the complete press conference below: