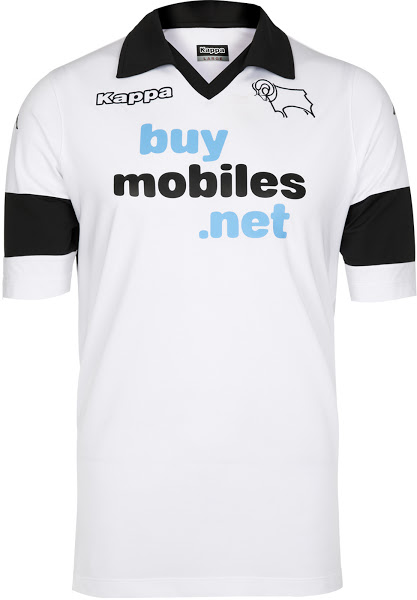 Well the new home kit has been released and seems to have met with an overwhelming thumbs down from Supporters.
Expectation was high after a preview showed the open collar which was a favourite in the glory days of the 1970's. The new shirt however has large black armbands on each arm, which has prompted some supporters to liken it to the armbands to those worn on occasions of remembrance.
Only one of our Derby County mad message board members has expressed a liking for the 2013-14 season home short.
Fans have also speculated that the armbands could be for several Rams fans who have recently sadly passed away, Lewis Mighty, Badgeman and others could be a possible explanation for the armbands but sadly it may just be a case of a poor designer at Kappa, the clubs kit manufacturer.
Give us your thoughts on the new home shirt by joining us on the message board.