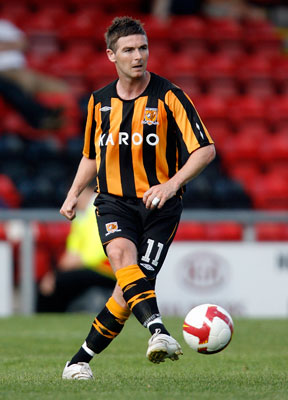 Bryan Hughes could be a free agent signing before the Monday deadline for transfers
It has emerged today that Bryan Hughes has left Hull City by mutual concent. His contract was terminated after he failed to gain a place in Hull's Premiership side.
Hughes was loaned to Derby earlier this season and the 33 year-old may be on his way back as a free agent. He was a major part of the Hull City side that gained promotion into the Premiership in the 2008-09 season...