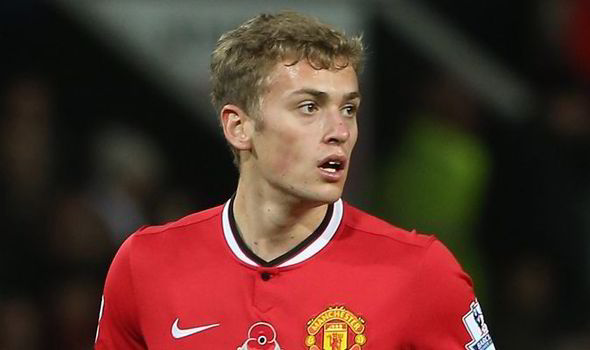 With fit strikers thin on the ground at the Ipro, Derby County are reported to be about to bring in 19 year old striker James Wilson on loan until the end of the season.
Wilson is getting very few chances at United as the squad picks up momentum after a shaky start to the season. Wilson is seen as surplus to requirements at the moment , although Louis Van Gall has played him this season in the reds first team on thirteen ocasions and scoring in three of those games.
An experienced Premier League and International, it is seen as back-up if injuries to Chris Martin and Darren Bent either don't respond to further treatment or relapse in the final run-in to the end of the season.
International experience has come the way of Wilson via the U16,U19 and U20 age levels. Wilson has also scored in five of those games.
The quality of Wilson was seen at an early age and was spotted by United scouts at the very young age of just 7.
Wilson would not feel out of place in Derbyshire as he was born just down the road in Biddulph in Staffordshire.
Reports suggest that any loan move would be completed this week, which gives him a full week to bed in with the Rams....