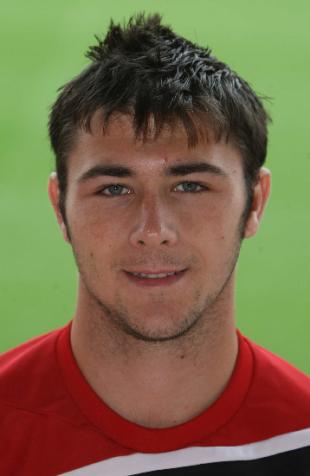 Charlie Austin in demand by the Rams and others

With just over a full season as a professional, twenty year-old Charlie Austin has become hot property and the latest of several players to be linked with a move to Derby County.

Austin is currently with Swindon town and has already scored seven goals in just nine outings for the club. He came to prominence during his time at Poole Town for whom he scored an astonishing 48 goals in just 43 appearances.

Understandably there is much interest in Austin from the Rams and also several other Championship sides. A bid for the youngster may be decided only if the Rams decide to sell Rob Hulse or Kris Commons during January.

Nigel Clough is rumoured to also be interested in up to eight other loan signings during the forthcoming January transfer window...

Date of birth

Height

Place of birth

Weight

Nationality

Position

Forward

Comments

Squad No.

32
Recent Career History By Club (1999 onwards)

Team

Debut
Apps (+ sub)
Goals
Yellows
Reds
06 Oct 2009
7 (4)
7
1
0

Recent Career History By Season (1999 onwards)

Season

First App.
Apps (+ sub)
Goals
Yellows
Reds
06 Oct 2009
7 (4)
7
1
0

Appearances 7 (+ 4 as sub); Goals 7; Yellow cards 1; Red cards 0