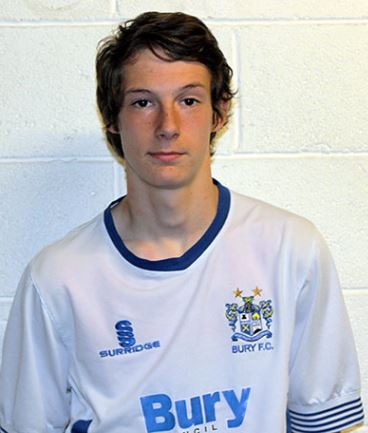 Derby County are said to be one of the front runners to take Matthew (Matty) Foulds from Bury.
The 17 year-old central defender has had some very good reviews despite only playing a couple of first team games for the Shakers and there has been plenty of interest from teams from the Championship and Premiership.
The Rams are thought to be front runners but Everton have also shown an interest in Foulds. However the prospect of first team football may be greater at a Championship club.
Foulds is said to a good mobile centre back that reads the game well, but Bury Chairman Stewart Day has warned potential buyers that Bury are not in the position of having to sell their best players, as in years gone by. Day added we will not roll over and have our bellies tickled because of Premiership and Championship interest.