Derby County have received another piece of priceless history into their collection following the generous donation of a 1903 FA Cup runners up medal that belonged to former Rams player John Boag. The medal will be on permanent loan to the club and on display in the main entrance of the club.
The kind donation was from the wife of Alan Cumming, who sadly passed away in 2005. Alan was the Grandson of John Boag, a striker for Derby County and three time FA Cup finalist who played for the Rams from1896 to 1904.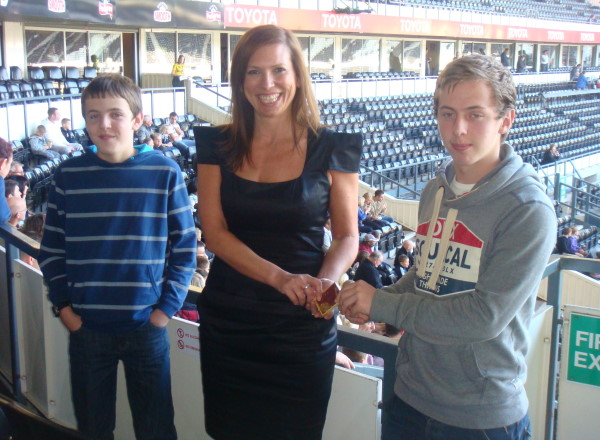 The donation was made by Alan's wife Helen Hyland (now re-married) and his two sons Thomas and James. Alan was a keen Derby County fans and loved to research the part his family played in the club. The family connection with the club has been taken on with Thomas and James, THE Great Great grandsons of John Boag who are both avid Rams fans.
The other two FA Cup medals that John Boag won whilst with Derby County belong to other family members and may eventually join the medal loaned to the club...