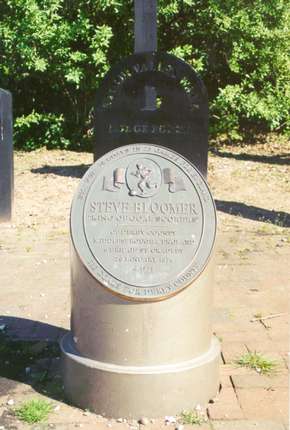 The Steve Bloomer memorial sited in Cradley was stolen last week by thieves.

Bad news this week as Rams legend Steve Bloomers memorial in his birthplace of Cradley has been stolen. The memorial, similar to one in the Lock-up yard in Derby City Centre was taken some time last week.

The theft was met with an outcry from the people of Cradley and those connected with the Derby County legend. The memorial which has a bronze plaque on it was thought to have been taken to be scrapped by thieves but an alert Sandwell Council worker later found the memorial among rubble in Oldbury.

The local council is now keen to get the plaque cleaned up and the plinth it stood on repaired. Bloomers Grandson Steve Richards was very upset when he talked to Derby County Mad this week at the desecration of his Grandfathers memorial.

Derby County Football club have been informed of the damage to the memorial and will hopefully be able to help in any restoration work for one of its greatest players...