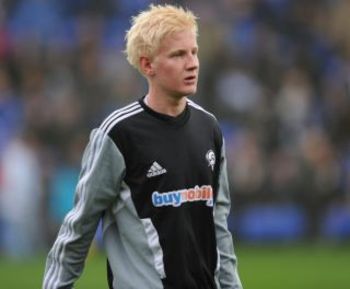 Derby County have injury concerns ahead of Saturday's East Midlands derby against Nottingham Forest.
Will Hughes, the Rams 17 year-old sensation is the main concern. The midfielder missed training prior to Saturdays defeat at Brighton with a sore back. The injury was compounded by a clumsy Arial challenge, where Hughes had a knee in the back. The youngster spent time prone on the ground following the incident and required treatment on the pitch before being forced to submit to the pain and was replaced.
Rams manager Nigel Clough stated that 'Will doesn't stay down after getting a whack, but we knew he was injured when he didn't get up".
Fingers will be firmly crossed that Hughes can play a part in this weekends early kick-off against the Reds.
Another concern is Craig Bryson, who has missed the last four games with injury and may miss the Forest game, which will be a major blow to Clough's rapidly diminishing midfield strength...