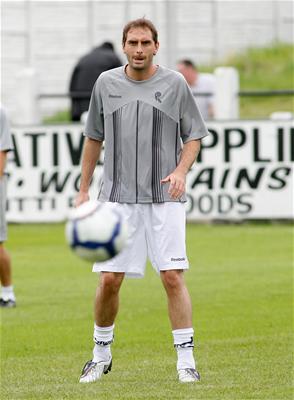 Hunt is well down the pecking order at Bolton and has not featured in the first-team this season.
The 26-year-old spent a spell on loan at Birmingham last season and Bolton are prepared to farm him out again.
Clough is optimistic of tying up a month's loan for Hunt as he looks to provide cover for Paul Connolly at right-back.
"We hope he will be joining us for a month but until these things actually get signed we cannot confirm it," Clough told the Derby Evening Telegraph.
"We only have the one right-back, in Paul Connolly, now that Fredrik Stoor has gone back to Fulham, so it is a position we want to cover and strengthen.
"He (Hunt) has Premier League experience and is desperate to come and play football because he has been frozen out a bit at Bolton.
"We will give him that opportunity for four weeks and we will see from there.
"When everyone is fit, we are covered in every other position apart from right-back and if Paul Connolly is having a bad time we need that option to do something."
Source: Team Talk
Source: Team Talk