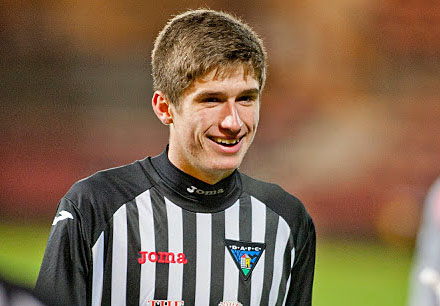 The rumour mill is begining to fire-up ahead of January's opening of the transfer window and the Rams have been linked with a promising Scottish U21 right back in Ryan Williamson, the sone of former Dunfermline player Andy Williamson
The 21 year-old has been getting rave reviews for his performances in the Scottish Championship for Dunfermline Athletic and could be a target for more than just Derby County.
Williamson has represented his County at U21 level on two occasions
Starting his career at Celtic as a youth in 2008 and leaving in 2010 to join Dunfirmline as a youth. He made it into the senior squad in 2013 and stayed till the present.