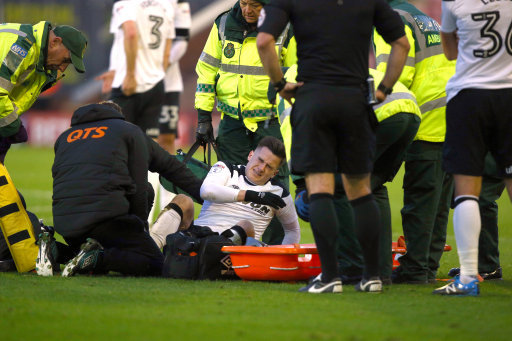 The doom and gloom following the injury to Tom Lawrence seems to have lifted slightly in recent days.
Having been taken off at half time at Barnsley on Saturday, it was thought the talented Welshman could be sidelined for months but latest scans have not show up anything that a few weeks rest and re-habilitation shouldn't cure.
Rams manager Gary Rowett said at a Rams forum on Tuesday evening that the injury "looks better than at first feared".
Had the injury been more serious Lawrence could have been missing from the Rams squad for up to 3 months but the Rams are hopefully he will be playing early in the New Year.
The loss of Lawrence is a blow for the Rams as they now hold fourth place in the Championship but Rowett id confident they have the depth of squad to be able to cover the position should Lawrence be out for any length of time.