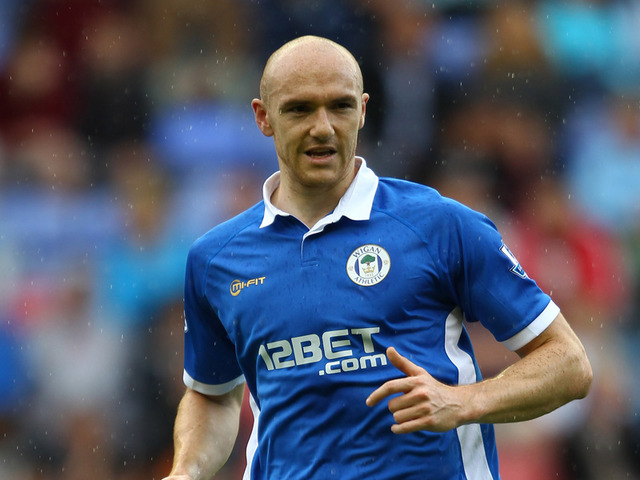 The Rams are hoping they can persuade Conor Sammon to join the club. Interest in Sammon has been on-going since an unsuccessful bid to buy him from Kilmarnock 18 months ago.
Sammon eventually choosing the Premiership and Wigan, it now appears that Sammon is no longer wanted by Wigan, or maybe his Premiership wages aren't, so they are tipped to let Sammon slip the net and join the Rams on a season long loan.
At 25 Sammon is just the sort of striker Nigel Clough is looking for, presumably to replace the imminently departing Steve Davies.
Sammon first came on the Rams radar after the 2010/11 season, in which he scored 18 goals in just 27 games for Kilmarnock and has also graced the International stage gaining three U21 International caps for the Republic of Ireland.
No time scale has been put on when the loan transfer may or even if it will take place but it is thought that more immediate action will take place once Davies has found his new home, or other Rams players move on...