A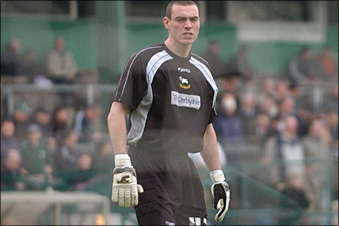 Stephen Bywater banned and fined by FA committee
fter having his red card quoshed by the FA for violent conduct during the Ipswich V Rams game on the 14th April, Stephen Bywater has today had the lesser charge of improper conduct heard at a private meeting with the FA Disciplinary Committee.
The FA heard Bywater's guilty plea and gave him a one match ban and a fine of £2,000. He was also warned of his future conduct.
The ban comes into affect immdiately and will see Bywater miss Sunday's last away game of the season against Crystal Palace. He wil, return for the final game of the season against Leeds United.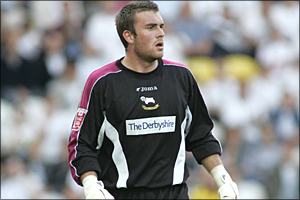 Lee Camp returns from loan spell as cover in goal
The Rams have recalled Lee Camp from QPR as cover for the loss of Bywater, although Lee Grant is thought to be the Rams first choice keeper in Bywaters absence.