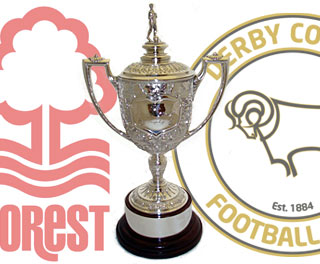 Many fans are disappointed with just 2002 tickets alotted for the East Midlands derby clash with Nottingham Forest.
Fans with away fan membership get first pick of the tickets priced at £32 adult, £24 seniors,£16 under 18's and £8 under 12.The tickets can be claimed by away members from Wednesday 4th Sept. Season ticket holders will then get chance of the tickets from Monday 9th Sept.
This match is also on SKY TV for those unable to buy tickets for the game...