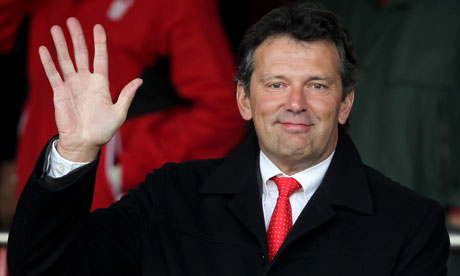 Derby County secured a vital win against Brighton and Hove Albion at the weekend and on-loan goalscorer Patrick Bamford dedicated the strike to his Godfather and former Nottingham Forest owner Nigel Doherty.
Doherty died suddenly at his home in Lincolnshire in 2012 aged just 54.
Patrick was seen to raise his arms to the sky after the goal which kept Derby County in the running for automatic promotion to the Premiership this season...