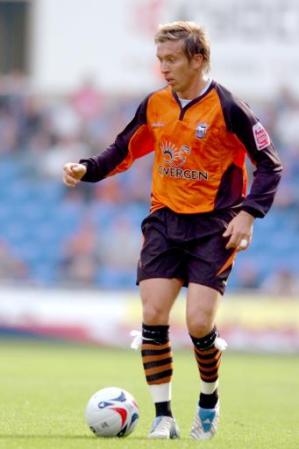 Darren Currie will join the Rams on loan until the end of this season
Derby County are to take Darren Currie on loan until the end of the season. Currie is a 32 year-old midfielder and has just returned from an unsuccessful 2 week trial with US club LA Galaxy, the club which David Beckham has just joined.
Currie is trying to find a new club despite being Ipswich's player of the year last season, playing in all the Suffolk sides league fixtures.
Darren will join the Rams for training after watching them entertain QPR in tonight's Championship match at Pride Park and may be in the starting line-up for Saturday's vitally important home clash with Cardiff City.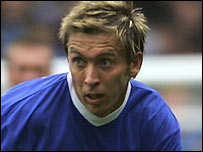 Anyone for a Ruby?
The cockney rhyming slang for curry "Ruby Murray" forms part of Curries nickname, he is now as Ruby and is also reputed to have the most tattoos in the football league.
Fans have been a little confused with the signing, as manager Billy Davies has signed six midfielders this season but if Davies feels this is a man who will aid the Rams push for promotion to the Premiership, he may well prove an inspired choice.