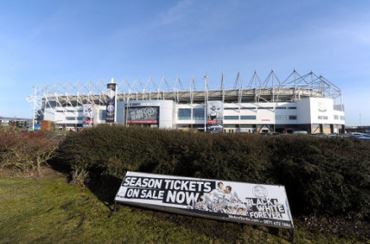 For the third year in succesion The Rams have announced a price freeze for supporters wanting to take advantage of early season ticket re-newals.
However, should the Rams gain promotion supporters with season tickets bought before Saturday 30th September 2017 will have their money returned after a promise from Owner of the club Mel Morris.
Season ticket holders will have all the details posted to them in the next few days. If supporters want to re-new they can do from today and this will run until the 2nd April 2018 until 4pm.
Another new initiative for next season is that supporters aged 85+ who have been full Season Ticket holders since the 2013/14 season will also qualify for a free 2018/19 Season Ticket.