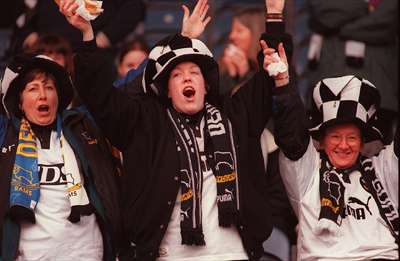 Tremendous Rams fans
Yes all you loyal and fanatical Rams fans have done it again. As the run in to what could be a promotional year for Derby County you have backed Billy Davies and his squad by buying up all of the 7,400 tickets available for next weeks game against Barnsley.
As Oakwell holds just 23,009 the Rams will number at least one third of the total crowd. The Tykes go into the game manager less ( Derby County Mad apologizes for this mistake. Barnsley's current first team manager is Simon Davey)and just two points off the relegation places. Barnsley will also be licking their wounds after a 4-1 hammering by Coventry last week.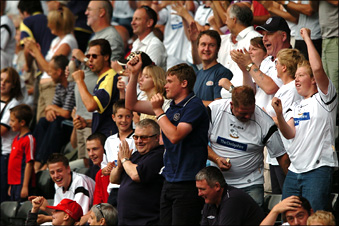 Derby County fans, best in the Championship
Billy Davies has hailed the Rams fans as "Tremendous" and followed with "It is a phenomenal response" It puts the Rams support into prospective when you consider that Sunderland attracted a crowd of just 18,207 at Oakwell recently.
Let us all hope that the support is worth a goal or maybe two toward the promotional push of the Rams.