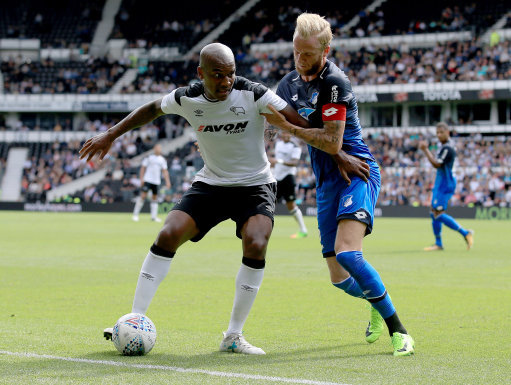 Well I think a good day was had by all yesterday, apart from the result, as Derby County put on their final pre-season friendly against Hoffenheim.
Players were still playing for starting places in Friday's opening game of the Championship season but some came up a little short. Playing with just one striker in the first half Derby were always going to struggle but with Tom Huddlestone in midfield. Derby held their own and the German side, on route to Champions league action in the coming season struggled to make any impression on the Rams goal.
Half time Rams 0 - Hoffenheim 0
The second half started and Derby upped their game and had several chances to take the lead, but that was up to Hoffenheim as they converted a great shot after Carson saved.
Derby were a little unlucky to go behind but to their credit they kept at the German's and a gained a reward as such a few minutes later when awarded a penalty. Bradley Johnson stepped up this time a despite a well struck shot the ball was pushed onto his own crossbar by the German Keeper and the ball cleared from the resulting rebound.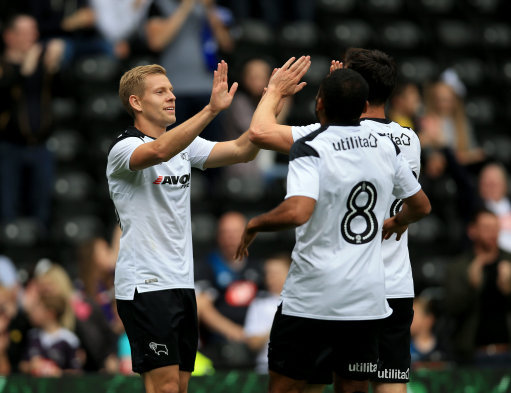 With ten minutes left it looked as though the only goal of the game would win it for Hoffenheim but a sloppy pass back from the edge of the german's penalty area saw Vydra clear and his cross shot beating the goalkeeper to his left.
At this point I think most people would have settled for the draw but the German's stook to their task and as the Rams failed to defend properly just outside their box a superb shot beat Carson and gave the win to Hoffenheim
It was good to be back at Pride Park and now Derby County look forward to Friday's opening game of the season at Sunderland, the game being televised on Sky Sports.