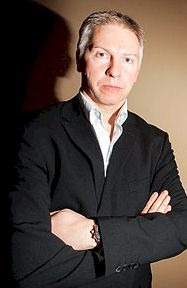 Adam Pearson excited by the propspect of the new team for 2008-09
With the disappointment of relegation on Saturday you could have forgiven Rams fans and the management at Pride Park for having a few days off to lick the wounds but Adam Pearson has assured Rams fans that players have been watched and deals will hopefully be completed for players as soon as the transfer window opens on the final day of the season.
Pearson went on to assure the Rams faithful that we would have a strong side and be pushing for a place in the Premiership again at the end of the 2008-09 season.
Players already at the club have just a few games left to show manager Paul Jewell if they will feature in his and Derby County's plans for next season. CEO Tom Glick would not be pushed when asked how much money Jewell will have at his disposal but added that it will be "a nice pot" added to whatever money he can raise from player sales during the summer break...