Derby County are facing a possible injury crisis in defence with injuries and suspensions.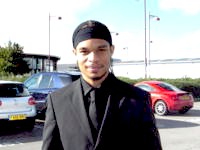 Dean Leacock mises the Rams next game through suspension after gaining his fifth yellow of the season

Martin Albrechtsen has had a scan on his injured hamstring and it is not as bad as first thought. Albrechtsen is expected to be over the injury in a week to 10 days. He now appears to have an on going groin problem, which manager Paul Jewell thinks may need an operation to sort out.

To add to Jewell's defensive problems, Dean Leacock is suspended from the Rams next game after reaching five yellow cards this season. He will serve a one match ban against Plymouth on October 18th.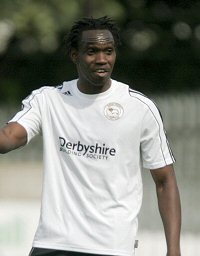 Claude Davis struggling to claim a starting place in the Rams defense

Jewell does still have options with young Welsh defender Lewin Nyatanga ready to fill any gaps along with £3m record defensive signing Claude Davies. Davis has only played 19 games for the Rams since joining from Sheffield United in the summer of 2007. After a lengthy period out with injury Davis has struggled to claim a starting place in the Rams defence, his last game being the home defeat by Southampton on the 23rd August.

Derby have also just added goalkeeper Roy Carroll to the list of available players for the game against Plymouth after he was sent off for a foul against Norwich on Saturday. Stephen Bywater makes an able replacement...

Roy Carroll deemed to be the bad boy on Saturday by a foul in his own area which resulted in a straight red card and an instant ban