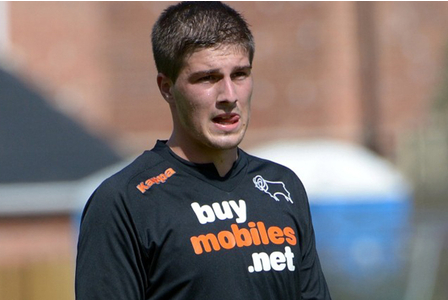 Nigel Clough may be going to blood a new young signing this Saturday. Kieron Freeman, a recent signing from local rivals Nottingham Forest is in line for the left back spot. Gareth Roberts again looks to be out of contention following his calf strain against Cardiff on the 27th November and James O'Connor looked to be at fault or goals against Leicester City on Saturday, which could give the 20 year-old Freeman his chance in the Rams first team.
Freeman played in the behind closed doors game against Notts County this week and Clough may decide he is the best option at left back.
Good news again for the Rams defence this week, as Shaun Barker continues to progress from the knee injury that has ruled him out of the whole of the present season. Barker has progressed to using a vertical walking machine, which enables him to exercise the damaged joint, whilst keeping his body weight off it. This also aides his movement of the joint and will undoubtedly strengthen it prior to him returning to full training early next year...